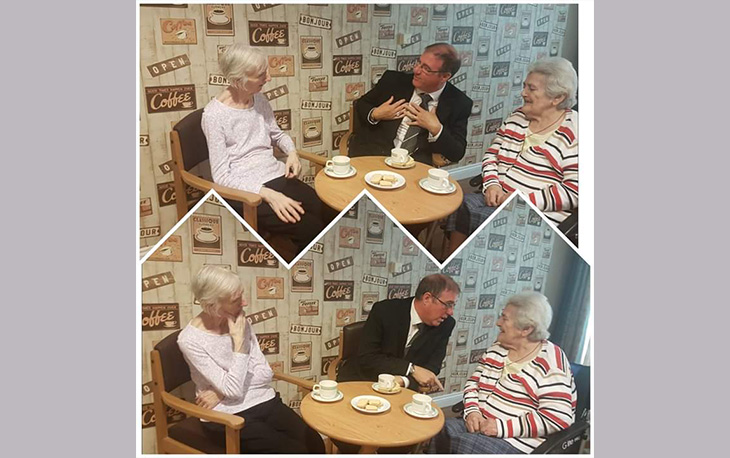 Funeral Director for HAVEN in Acton, Douglas Goddard attended a coffee morning at Acton Care Centre where he took along a cheque for £25.00 which was raised from client donations for memory pins.
The money was raised from clients, and members of the public donating £2 and choosing a memory pin or pins.
A memory pin box & tree was displayed in the branch window which generated a lot of passing interest, including a little boy who purchased a cat pin badge in memory of his beloved cat.
The money will go into the resident's activity fund.