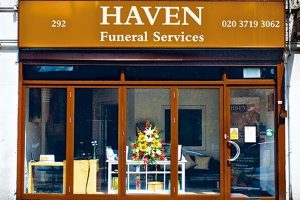 We are pleased to announce the opening of our new Funeral Home in Kingshill Avenue, Hayes. We have fully refurbished the premises and are proud that we now provide the local community with tasteful modern premises with excellent facilities for our families and their loved ones.
In common with all our funeral homes the fully-equipped mortuary is on-site enabling us to keep the deceased on the premises rather than needing to transfer them to other locations.
We also have a designated wash facility for those customers requiring a religious wash prior to the funeral ceremony.