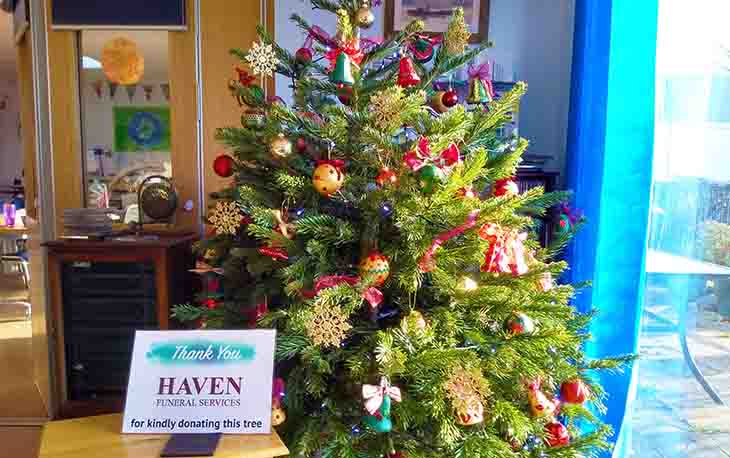 It looked a lot like Christmas at the Michael Sobell Hospice Day Centre after the team at Haven Funeral Services provided and dressed a real Christmas tree.
The team hoped this small token of their appreciation for all the hard work of the staff and volunteers would bring a little festive cheer to all working at or visiting the day centre over Christmas.
Thank you to the team for helping to spread some festive cheer and thank you to the day centre staff and patrons for allowing and assisting with this little token of our support.