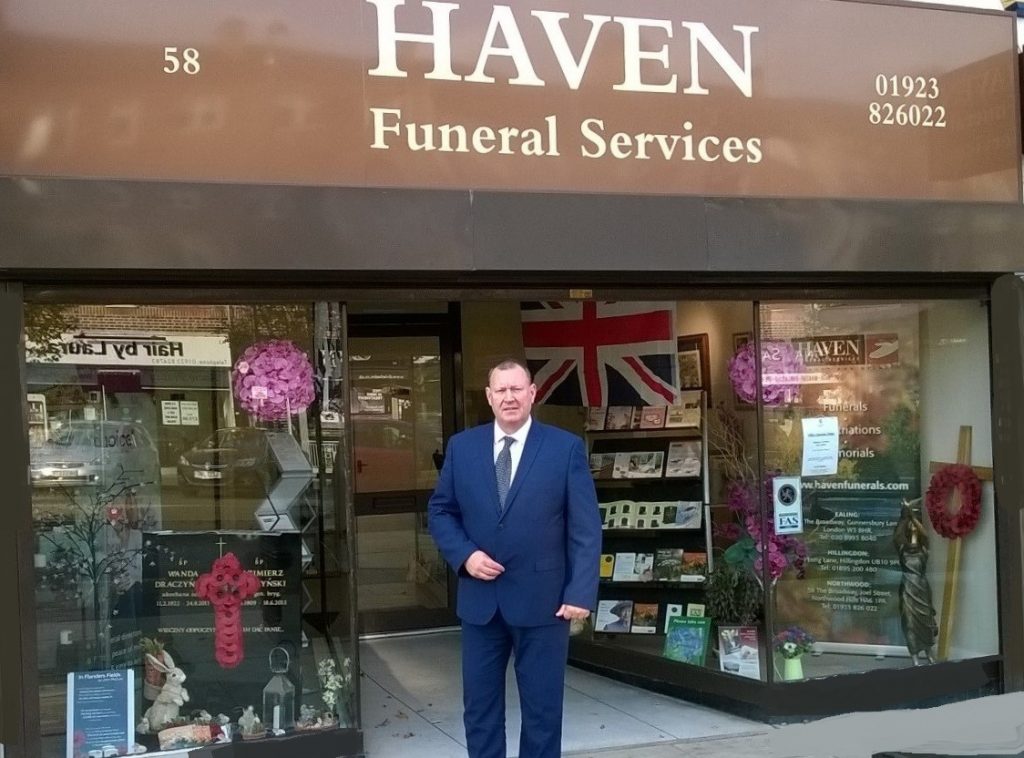 Established West London funeral business HAVEN has joined the expanding Funeral Partners family.
HAVEN Funeral Services was founded in 2002 by Chris Wickenden, whose family has been involved in funerals for more than 100 years. The first branch was opened in Acton, West London, with three other branches following in Hillingdon, Hayes, and Northwood.
Chris, now retired but remaining with HAVEN as a consultant, was joined from the start by Steve Thomas, who was the fifth generation of his family to enter the funeral profession, joining from school.
Steve has been a funeral director for 35 years, and is a proud past President of the London Association of Funeral Directors. He is a specialist in repatriation, and headed an international team of specialists for three months following the Air France Concorde accident in Paris.
Steve said: "HAVEN was founded on the traditional values of support and dignity, whilst offering a modern and welcoming approach and environment. We chose to join Funeral Partners as we felt their approach to maintaining the heritage of companies was important to us and our staff. We were also impressed with their leadership and professionalism."
Regional Development Director for Funeral Partners, John Cheeseman, said: "HAVEN has an experienced, dedicated team that not only serve families across West London, but also across the world with recognised experience of international repatriation.
"We are delighted that HAVEN has chosen to join Funeral Partners, which is the UK's third largest funeral services business."
Any Funeral Directors considering selling their businesses should contact Funeral Partners Chief Executive Officer Phillip Greenfield on 07711 899892, email: phillip.greenfield@funeralpartners.co.uk, or Chief Operations Officer Sam Kershaw on 07834 531822.