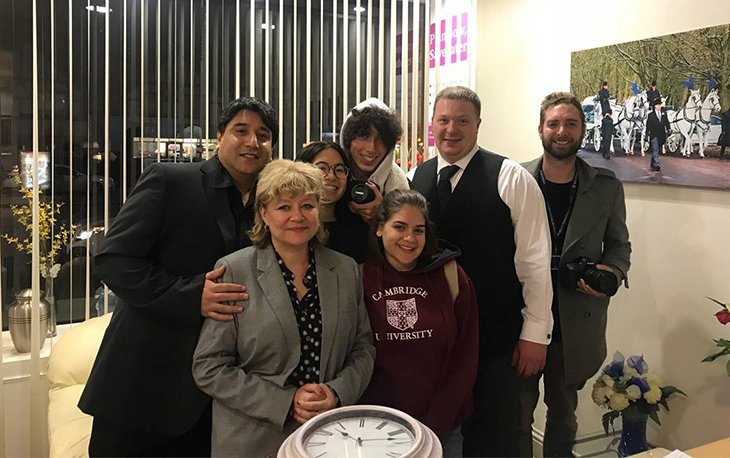 HAVEN Funeral Services turned its Hillingdon branch into a film set for local students entering the European Student Film Festival.
Funeral Director Brian Hartland and Area Development Manager Steve Thomas helped the pupils from ACS International School shoot their drama, named Destination Funeral, after closing hours.
Brian said: "The British stiff upper lip means many people tend not to talk about funerals, and we want to break that mind-set by helping the community in exciting ways like this."
Destination Funeral director Inny Smith approached Brian after settling on the script, the finale of which takes place in a funeral home, and was ecstatic to get the go-ahead.
Brian and Steve then invited the students and their head teacher to their branch after closing hours, supervising them over four hours as they shot the final scenes. Destination Funeral will premiere at the European Student Film Festival in Amsterdam, which brings together young filmmakers from across the continent.